Third Saturday Work Day – November 18
25104 Whitney Drive, 78669



Please wear gloves & mosquito repellent.  Do not wear flip flops or other open toe shoes!
Scope of Work: We will be building a fence & a front porch, custom constructing a set of bunk beds, and doing lots of yard work & cleanup.

Please bring : carpentry tools, yard tools, rakes, blowers, weed eaters. etc.

Let's not merely say that we love each other; let us show the truth by our actions.  1 John 3:18
Email Mattbp61@gmail.com if you would like to volunteer at this work day or if you would like to schedule a private work day for your church, organization, business or group.
Sign Up Here to receive our monthly newsletter.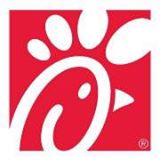 Lunch provided by Chick-fil-a Lakeway