"Let us not merely say that we love each other; let us show the truth by our actions."  1 John 3:18
The Partners in Hope staff represents disconnected members of the Lake Travis community and works to find solutions to the devastating effects of isolation on families & individuals by connecting people who desire physical, emotional, and spiritual help with people who will help.
What makes us different?  Unlike ministries that organize a crisis response to a housing emergency, Partners in Hope helps families by working to improve living conditions, walking through a season of life, and empowering them to transform over time.
PIH connects families to community support and resources through relationships with volunteers and empowers donors to impact their community by stewarding their resources well.
Matt Peacock—Executive Director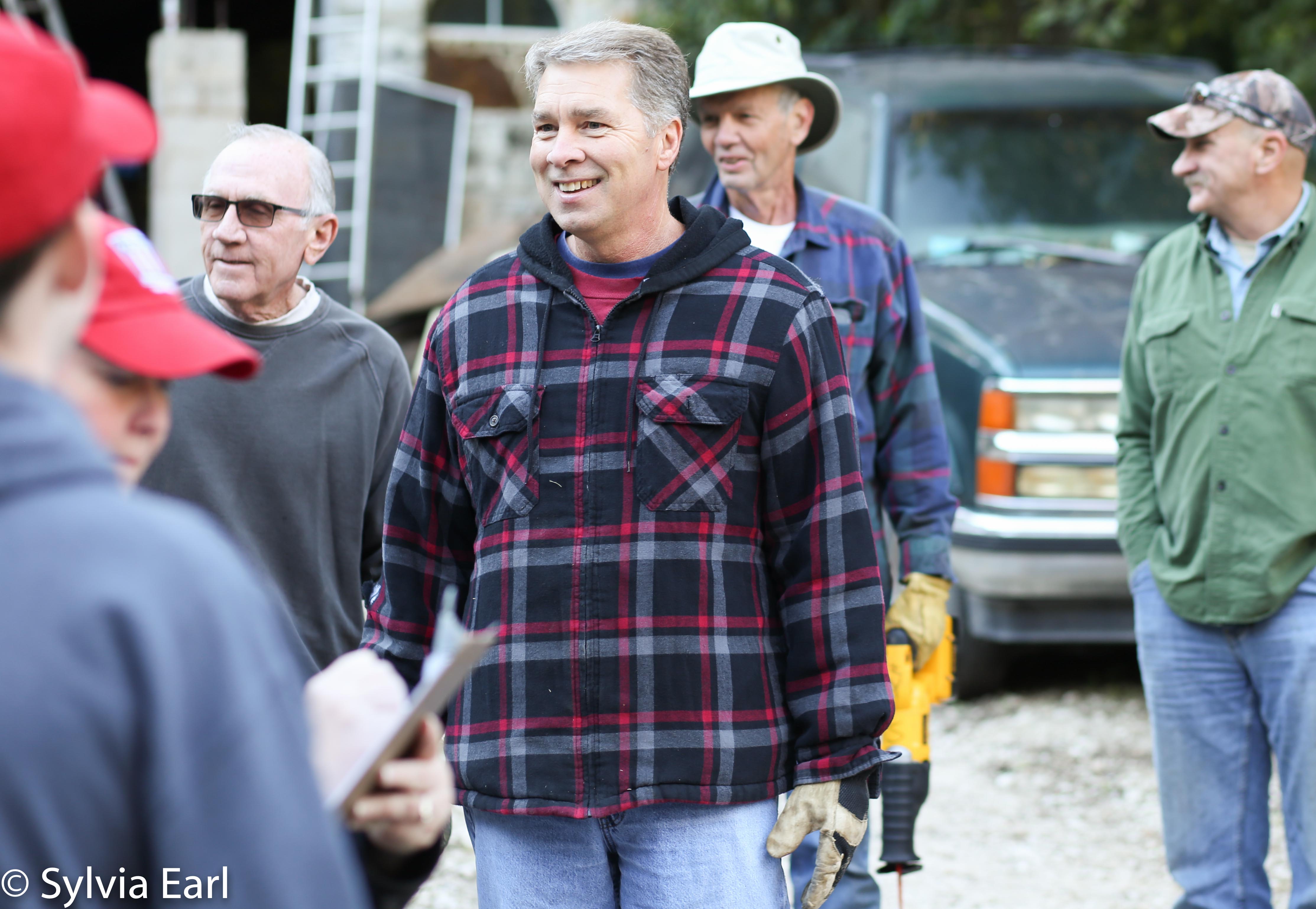 Matt founded Partners in Hope Lake Travis in 2011. He presided over the formation of the organization as a 501 ( c ) 3 non-profit. Matt's first three years on staff were limited to part-time, but he has been a full time director since January of 2014.
Matt's job responsibilities include , but are not limited to:
* Working with a Board of Directors to develop overall strategy and to assure funding and fiduciary responsibility;
* Managing and implementing PIH's mission including family connection, project management, volunteer coordination, and information;
*Providing leadership and management to assure that PIH is well-respected, self-sufficient, financially secure, and in compliance;
*Representing PIH and its mission to its clients, funders, community leaders, and the community at-large:
*Insuring the organization's infrastructure including operational staff, planning, finances, program development and evaluation, and use of technology.
Diahn (Dee) Ehlers – Assistant Director

Dee served as a volunteer for PIH for over 3 years and spent most of those as a member of the Board.  She is a native Austinite, graduated from The University of Texas with a Bachelor of Business degree.  She was an active volunteer in the LTISD and has lived in Hudson Bend since 1993 with her husband of over 30 years.
Dee's job responsibilities include, but are not limited to:
* Maintaining contact with the families PIH serves;
* Coordinating monthly Eat, Pray, Love events;
* Making connections between families and resources as needs are known;
* Enlisting and equipping volunteers;
* Communicating with families, volunteers, the community, vendors, and others through traditional means, social media and online in order to assist the Executive Director and meet the needs of Partners in Hope.
Janean Allen—Bookkeeper
Janean is a retired University of Texas employee who brings valuable accounting experience to her part-time bookkeeping position with Partners in Hope.